HURRICANE OTIS DAMAGE RESTORATION SERVICES
COTTON INTERNATIONAL SOLUTIONS' RECOVERY SERVICES FOR THE ACAPULCO COMMUNITY
As Mexico's trusted provider of hurricane restoration services, Cotton International Solutions is standing by to help your commercial property recover from Hurricane Otis. Whether you're looking for help with flooding, a damaged roof or other damage, our team of experts can respond efficiently and help return your property to its pre-storm state.
For immediate help with storm repairs, CALL 624.143.9827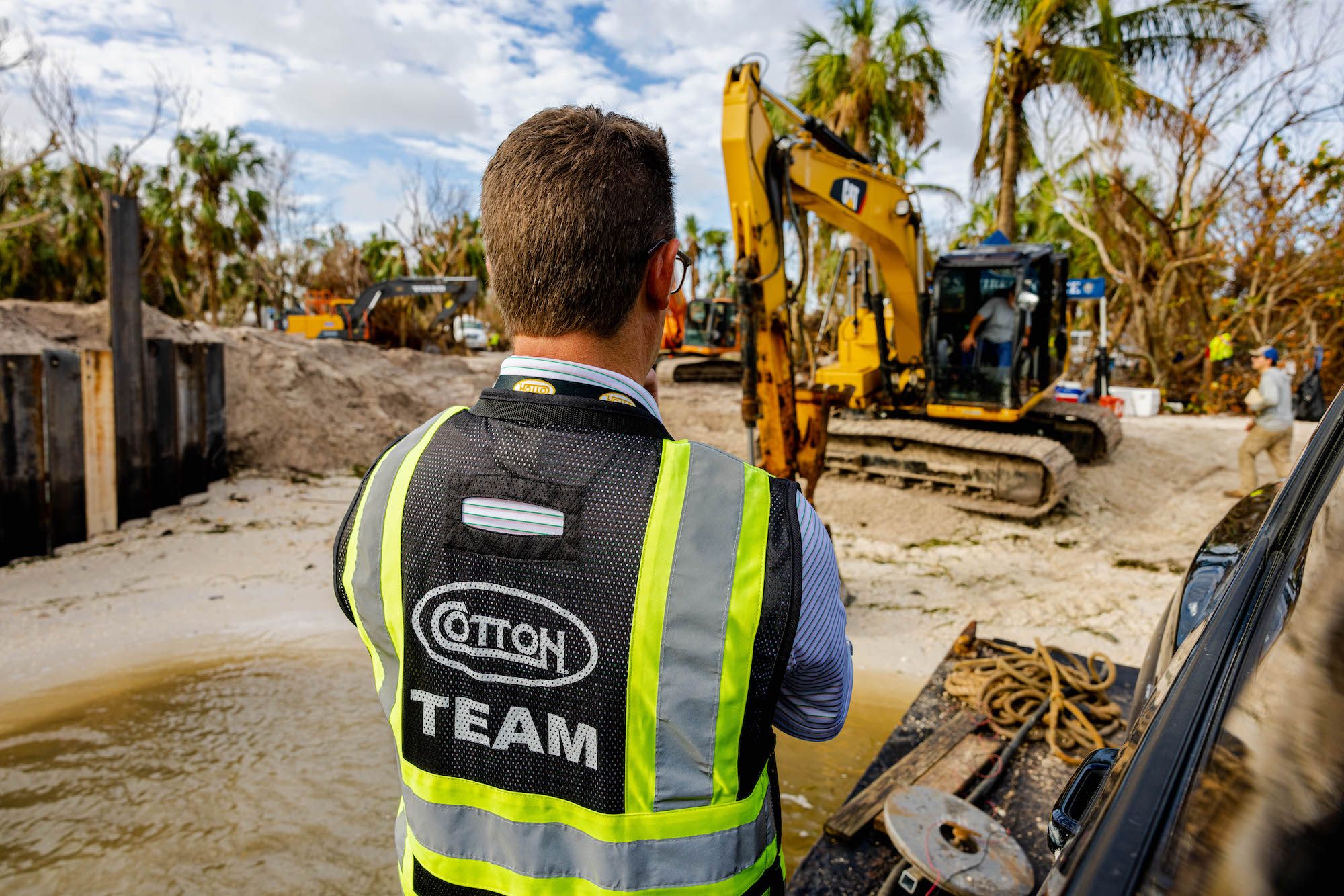 Hurricane Recovery Services in Mexico
We specialize in hurricane recovery solutions, and we offer a turnkey approach to reduce stress and save you time. View our hurricane services:
Water Damage Restoration
Water Extraction
Moisture Mapping
Dehumidification
Document Drying
Data Recovery
Construction
Board-Up Services
Structural Repairs
Demolitions
Roofing
Roof Inspections
Roof Repair Services
Roof Replacement
Logistics, Culinary & Environmental
Waste Removal
Emergency Catering
Temporary Power
Freshwater, Potable Water & Wastewater Trailers
Temporary Structures
THE COTTON DIFFERENCE
24/7 Situational Awareness

Pre-loaded Fleet for Immediate Dispatch

Trusted Global Partner in Restoration, Disaster Recovery, and Construction

Adhere to OSHA Standards, Along with Local, State, and Federal Regulations

Commercial-grade Equipment and Innovative Thinking
Cotton International Solutions' Experience
Cotton International Solutions has worked extensively with hotels, resorts and condominiums that sustained damage by hurricanes, including:
Westin Los Cabos Resort – Hurricane Odile 2014

Westin St John – Hurricane Irma/Hurricane Maria 2017

Hacienda Del Mar – Puerto Rico – Hurricane Maria 2017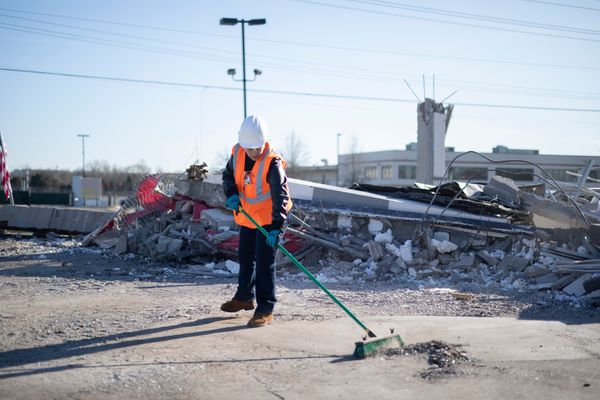 Hurricane Otis Cleanup Experts
Cotton International Solutions understands the importance of restoring your business as quickly as possible to limit business interruption. We follow a five-step disaster recovery process after a hurricane or tropical storm:
Respond to emergency calls from the 24-hour hotline.

Assess the damages and create a scope of work that limits business interruption as much as possible.

Clean up debris left behind by the storm.

Mitigate wind and water damages.

Restore business property to its pre-event state or better, on time and within budget.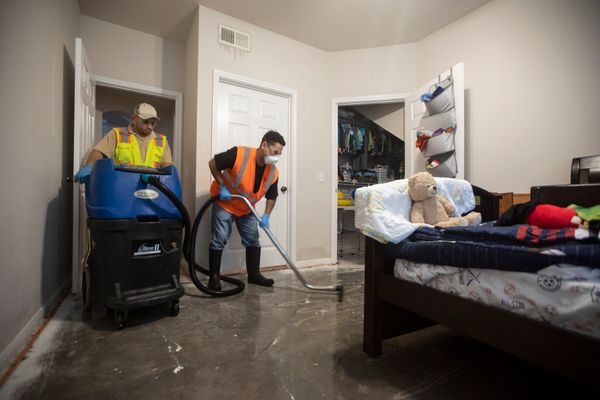 Water Mitigation & Flood Damage Restoration
If your commercial property has experienced flooding, it's important to extract and remove the water as quickly as possible. Delaying water extraction, water removal, drying and dehumidification could cause permanent damage to your commercial facility and threaten the well-being of your employees and guests. If you've experienced flooding or water damage, contact our team today.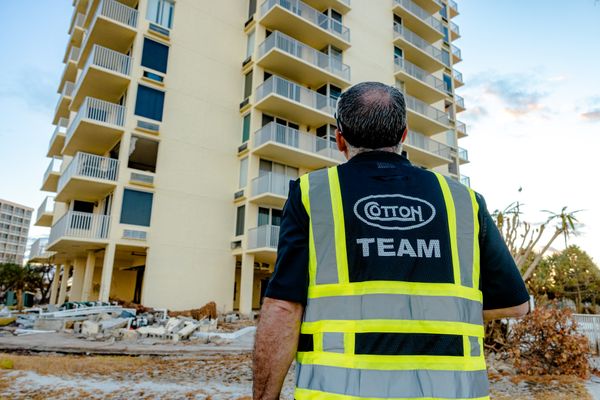 Disaster-Relief Construction Services
Cotton International Solutions is a full-service general contractor with years of experience in the commercial construction landscape. Our team of experts has the resources to handle a range of projects, such as structural repairs, reconstruction, board-up and roof tarp service, commercial demolitions and more, and we can help you recover after Hurricane Otis.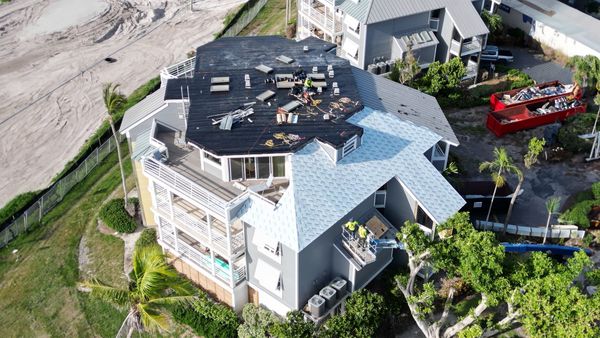 Post-Storm Emergency Roof Repairs
Cotton has unparalleled experience and expertise in commercial building storm restoration, disaster response and emergency roof repair. Following a severe weather storm, Cotton uses tarps to quickly cover your roof's damaged areas and keep your property protected before fully repairing or replacing the roofing system. Cotton specializes in partial or complete roof replacement and new roof installation and is an approved installer and service provider of modified bitumen, silicone and acrylic coatings, metal, TPO and all major roofing systems.
WHY CHOOSE COTTON GDS
During a disaster, Cotton GDS utilizes turnkey services to help your business through the recovery process from beginning to end. There's no need to hire different contractors when Cotton GDS can clean up debris, handle the mitigation, remediation, and reconstruction of your property until it is returned to its pre-event state or better.
Furthermore, the company's 24-hour vigilant team, The Watch, monitors weather activity and disasters worldwide that could impact clients and their communities. This ensures that Cotton GDS, its partners, and clients receive proper notice of potential severe weather and can plan accordingly. In the event of an unpredictable catastrophic event, such as a man-made disaster, The Watch immediately notifies Cotton GDS personnel, allowing for immediate disaster response and the rapid mobilization of crews and equipment.
FREQUENTLY ASKED QUESTIONS
+ HOW CAN I PREPARE MY BUSINESS FOR A HURRICANE OR TROPICAL STORM?
Before a hurricane or tropical storm, your business should monitor weather reports and follow the orders of local authorities. To protect your assets and property, store important equipment and documents in safe areas and board-up windows if possible. You can also begin planning for hurricane damage restoration way before a disaster strikes. Consult with your disaster recovery company, such as Cotton, as you build your business continuity plan. Signing an MSA can speed up the recovery process with the disaster recovery company you trust.
+ HOW FAST CAN COTTON GDS RESPOND WITH HURRICANE DAMAGE RESTORATION OR FLOOD CLEANUP?
Cotton is available 24/7 and works around the clock to recover your business as soon as possible following any disaster or damaging event. Prior to the storm's landing, Cotton's internal Watch team monitors weather activity, which allows Cotton Representatives to alert companies within the path of the storm and keep them updated. With strategic partners located around the U.S., Mexico, and Puerto Rico, Cotton can quickly mobilize its crews and assets to the disaster scene to begin recovery efforts.
+ IF MY COMMERCIAL PROPERTY NEEDS STORM DAMAGE RESTORATION OR CLEANUP, SHOULD I CALL MY INSURANCE FIRST?
After a hurricane or tropical storm, insurance companies prefer you to call a commercial restoration company, like Cotton, first to assess the damages as soon as possible and provide a restoration estimate. The sooner Cotton arrives, the sooner the recovery process can begin.
ADDITIONAL COTTON ASSISTANCE
Following a disaster, your business might require extensive repairs to the roof and building's structure, but that doesn't always mean long-term business interruption. In addition to construction and roofing services, which help the exterior part of your business, Cotton Logistics and Cotton Culinary offer temporary facilities and catering services that allow your business to move forward with operations, so you may continue serving your communities.