FIRE & SMOKE DAMAGE RESTORATION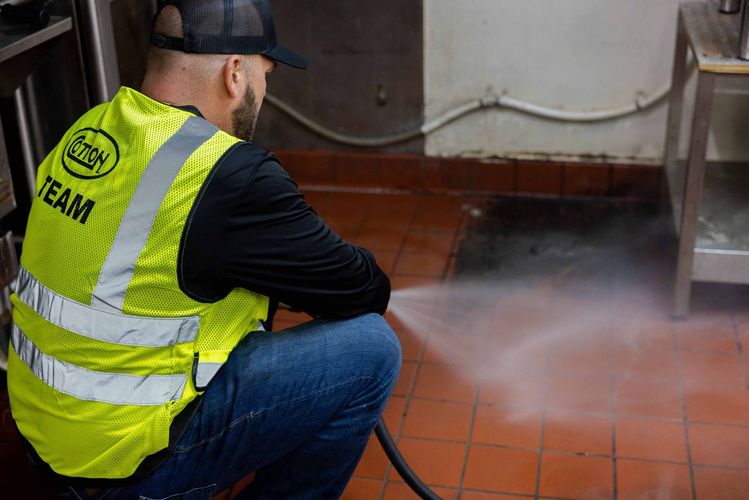 PROFESSIONAL FIRE & SMOKE RESTORATION COMPANY
Whether it was a small fire that affected a portion of your facility or a large fire that ended with devastating property loss, you'll want to restore your commercial building as quickly as possible. Cotton International Solutions (CIS) has the resources and experience necessary to restore your building to its pre-event state or better, quickly and safely, from fire and smoke damage.
For immediate help with commercial fire or smoke damage, CALL 624.143.9827
THE COTTON DIFFERENCE
24/7 Situational Awareness

Pre-loaded Fleet for Immediate Dispatch

Trusted Global Partner in Restoration, Disaster Recovery, and Construction

Adhere to OSHA Standards, Along with Local, State, and Federal Regulations

Commercial-grade Equipment and Innovative Thinking
Cotton International Solution's fire damage restoration experts have more than 25 years of experience and are available 24/7 to help get your business back up and running as soon as possible. Once on site, CIS experts will assess the damage and create a plan for the recovery of all affected property.
COTTON'S FIRE DAMAGE RESTORATION SERVICES
24-Hour Emergency Service

Rapid Response and Mobilization

Catastrophe Management

Emergency Board-Up

Removal and Disposal of Debris

Content Cleaning, Manipulation, Inventory, and Storage

Smoke and Soot Removal

Deodorization

Water Extraction

Water Damage Restoration

Cleaning and Decontamination of HVAC Systems

Electronics and Data Recovery

Installment of Shoring to Secure Building Structure

Reconstruction

Roofing

Consulting

Demolition and Debris Removal
WHAT TO DO IF YOUR BUSINESS HAS EXPERIENCED FIRE DAMAGE
Ensure all of your personnel, tenants, and customers are safe and far away from the damage

Engage a full-service disaster recovery firm, like Cotton GDS, to assess the damage, develop a scope of work, liaise with insurers, and carry out necessary services

Once it's safe to enter, secure affected property to protect salvageable content

Monitor the affected area to keep unauthorized individuals from entering
FREQUENTLY ASKED QUESTIONS
+ WHAT DOES FIRE DAMAGE RESTORATION ENTAIL?
CIS provides turnkey fire damage restoration and recovery services for all commercial properties. This includes cleaning and removing soot and smoke damage, rebuilding damaged structures, and cleaning and conserving your company's assets. Fire damages are often accompanied by water and chemical damage from firefighting efforts, which is why we also provide water damage restoration, drying, and clean-up services.
+ SHOULD I CALL MY INSURANCE FIRST WHEN THERE IS FIRE DAMAGE?
With more than 20 years of experience in the industry, CIS recommends getting a professional restoration contractor on site as fast as possible to secure the scene and board up your property after the fire. Your insurance company wants you to be proactive when it comes to dealing with damage to your commercial property and delaying your call to a professional restoration contractor can cause more damage.
+ WHAT IS A BOARD-UP SERVICE?
After a fire, commercial properties can be left unprotected and vulnerable to theft and natural elements. CIS will board up windows and doors and secure any openings to protect your business, merchandise, and belongings from burglary, looting, and unfavorable weather conditions.
+ IS IT SAFE TO ENTER MY COMMERCIAL PROPERTY OR BUSINESS AFTER A FIRE?
CIS strongly advises you to avoid re-entering your business or commercial property after a fire. Beyond the risk of smoke inhalation, fire and smoke can weaken a building, increasing the possibility of your property collapsing and causing injuries.
+ CAN THE SMELL OF SMOKE BE REMOVED?
Yes. Once CIS has removed all soot from the walls, carpets, furniture, and any other damaged areas of your business, the fire restoration team deodorizes and cleans your business to completely remove the smell of smoke. CIS's goal is to restore your property back to an operational state so you can continue business as normal.
ADDITIONAL COTTON ASSISTANCE
Business operations don't have to stop during the fire damage restoration process. Cotton Logistics and Cotton Culinary offer reliable, temporary solutions that allow you to continue serving your customers, while Cotton Construction and Cotton Roofing restore your facility.